🚅
TL;DR:
• Rarible will be supporting the mint and secondary trading for the 2023 U.S. Women's Open ArtBall project on Ethereum.
• Each of 3010 ArtBalls is a dynamic NFT that evolves depending on how the tournament progresses.
• The whitelist mint starts at 10:00 AM EST July 6. The public mint will open in 24 hours. The NFT itself is free with a 2$ mint fee and gas fees.
• Go to the secondary marketplace to pick the ArtBalls you like.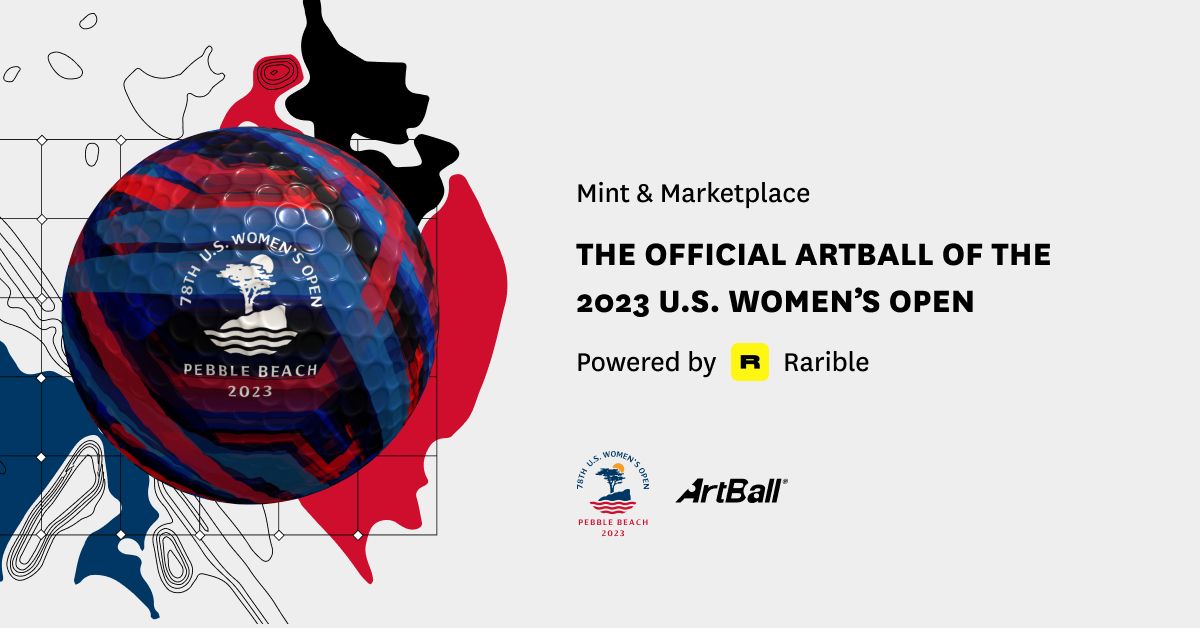 As we keep saying, more and more companies, brands and institutions are starting to adopt digital collectibles, expanding into Web3. Whether it's The Smurfs, Mattel, McFarlane Toys or so many others—collecting is going online. We're super excited to see this shift on the market.
Today, we're glad to announce our first ever collaboration with a major sporting event: We'll be supporting both the mint and secondary trading for the 2023 U.S. Women's Open ArtBall project on Ethereum.
At the core of the project is amplifying the accomplishments of the incredible athletes and engaging golf fans via a unique, Web3-enabled collection. Here's how it'll work:
ArtBall: dynamic digital collectibles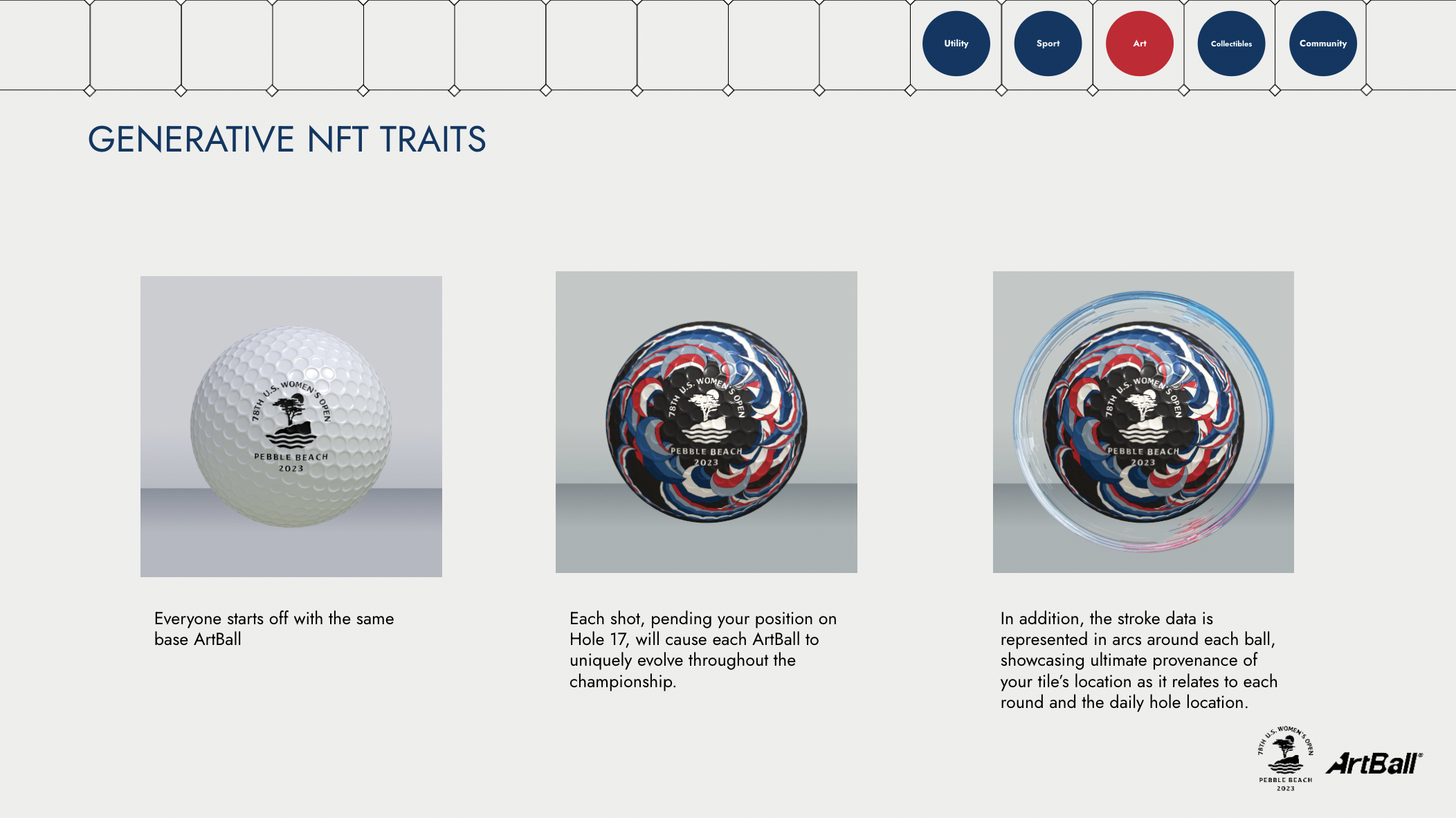 ArtBall is a unique NFT concept that launched with the Australian Open last year. It leverages gamified elements, offering holders dynamic, shot-by-shot generated art that depends on the flow of the championship.
As part of the 2023 U.S. Women's Open ArtBall project, fans will have the opportunity to claim an ArtBall uniquely linked to a designated area on and around the iconic 17th hole at Pebble Beach Golf Links.
Every holder starts off with the same base ArtBall, and there are 3010 ArtBalls in total. Each shot, pending their position on Hole 17, will cause each ArtBall to uniquely evolve throughout the championship. More specifically, all ArtBalls will be updated with the appropriate scorecard sticker and metadata trait depending if it's a 'Landing Point', 'Closest to the Hole' and/or 'Longest Hole Out', along with other updated traits and metadata—check this thread for more details and overview of each generative pattern.
As the tournament concludes, each ArtBall will have a unique design—watch the secondary marketplace to expand your collection!
Simple for golf enthusiasts

The launch of these digital collectibles will happen in two phases:
White list + secondary sales launch
Public launch
After the whitelist period expires at 10:00 AM EST July 6, claiming an ArtBall is open to anyone with an Ethereum wallet.
During the public mint stage, the collectible itself will cost you nothing, but you'll have to pay a small minting fee of $2 (0.00039 ETH) and gas fees.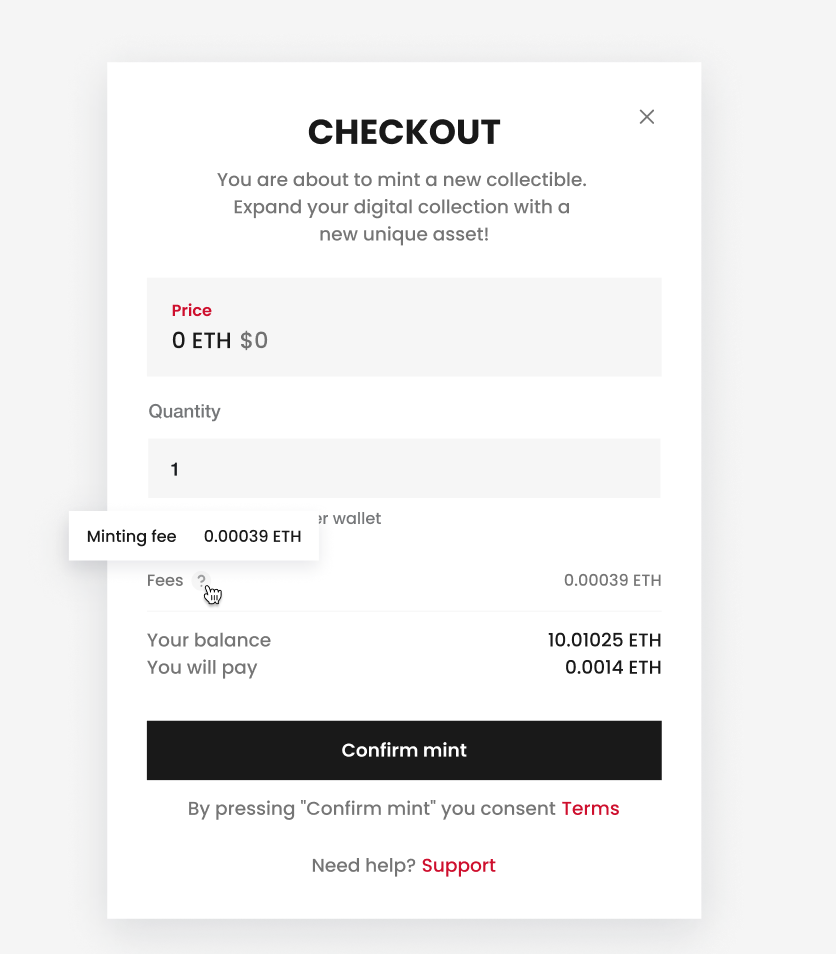 Also, to make it accessible for everyone, 2023 U.S. Women's Open ArtBalls can be purchased with a credit card during the public mint stage.
If you want to claim your own ArtBall, head over to the mint site—or, if you miss the mint or want to expand your collection, pick up an ArtBall via secondary!