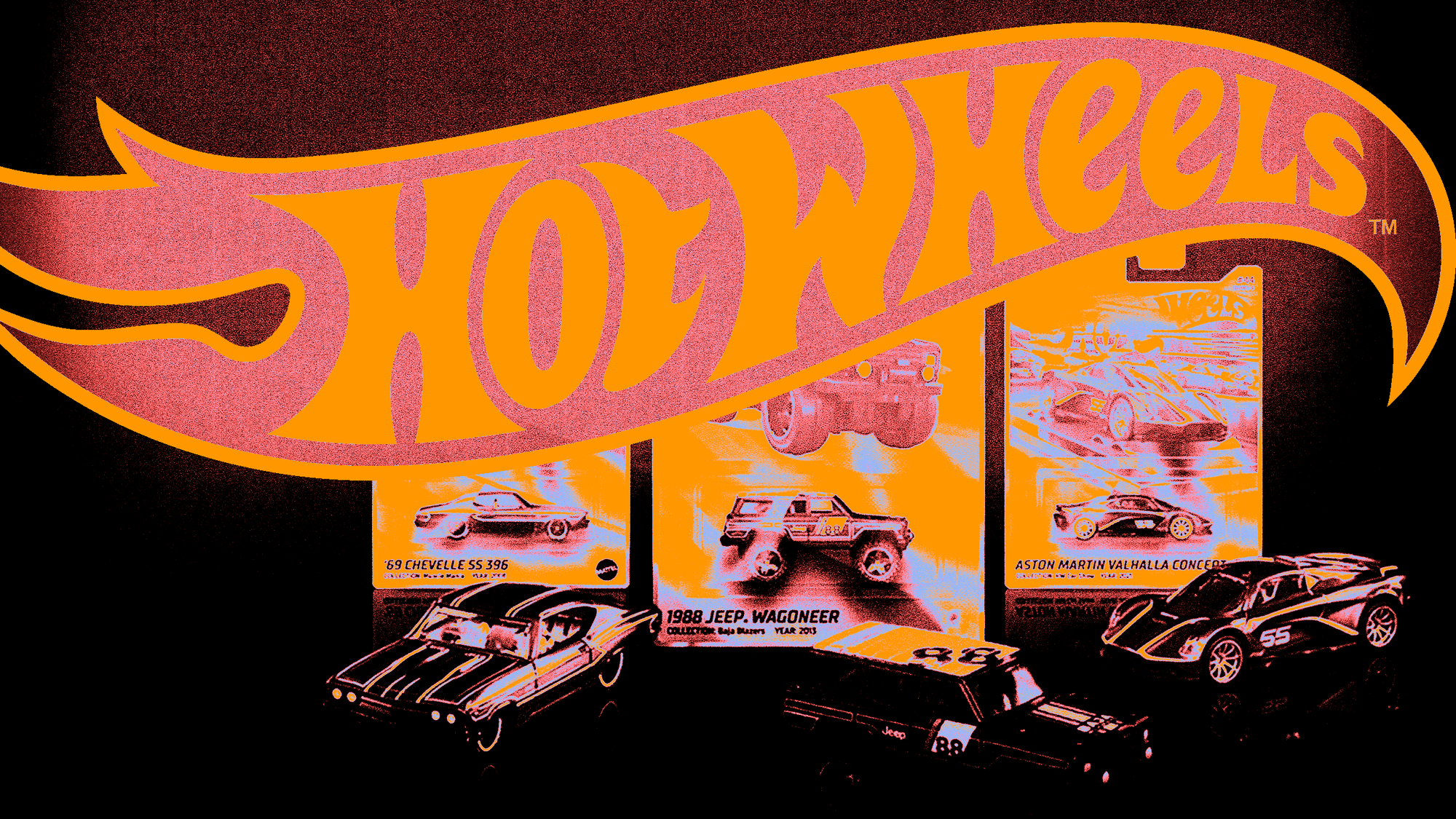 🚅
TL;DR:
• Mattel's Hot Wheels NFT Garage is a great example of how one of the most recognizable IPs in the toys industry is utilizing NFTs to reengage existing audience and attract new collectors.
• Hot Wheels NFT Garage: Series 6 is launching on August 31, 9:00 AM PT time.
• Once the drop is live, you'll be able to shop it on the Rarible-powered Mattel Creations Virtual Marketplace.
• Series 6 will feature a new premium pack that guarantees you a die-cast car, as well as some rarities like 1988 Jeep Wagoneer and Aston Martin V12 Speedster.
NFTs are constantly changing. 2021 and 2022 were absurdly fast-paced: New 'metas', use cases and ideas sprung up, mushroomed in popularity and were replaced two weeks later. In 2023, things are a bit more quiet, as a lot of building is happening behind the scenes.  
Digital collectibles is one of the things in NFTs that have been steadily growing despite the bear market and less attention on Crypto Twitter.
As the name implies, these NFTs are intended for collectors: People who love a brand or IP and want to interact with it on a deeper level. It's proving to be one of the most effective mediums for onboarding new people to web3, as such projects attract an existing community formed around a popular brand.
Mattel's Hot Wheels NFT Garage is a great example of a digital collectibles project: Iconic die-cast cars a lot of us played with as kids are now put onchain, which makes owning, collecting and trading much easier. Besides, these NFTs enable you to get rare IRL models too—a dream for any collector.
As the sixth season of Hot Wheels NFTs approaches its launch date on August 31, 9:00 AM PT, here's everything you need to know about this project.
How Hot Wheels NFT Garage Works
Hot Wheels NFT Garage is a 'phygital' project that was first announced in 2021 on the Wax blockchain. It has since bridged to Flow—the blockchain famous for hosting NBA TopShot, among other mainstream-focused projects—to make collecting as easy and smooth as possible.
The idea is simple: you buy a pack for $15-80, depending on the size. When you unpack it, you get a set of 4 to 10 random cars of different rarities. While they're primarily virtual collectibles, cars of the 'premium' and 'NFTH' rarities could be redeemed for physical versions.
Needless to say, these physical models have also become valuable off-chain collectibles. With only 3000 made of the premium cars and 1500 of the NFTH cars, the redeemed cars can sell for a premium. For instance, scoring a Series 4 '69 Copo Corvette costs you over $200 on eBay!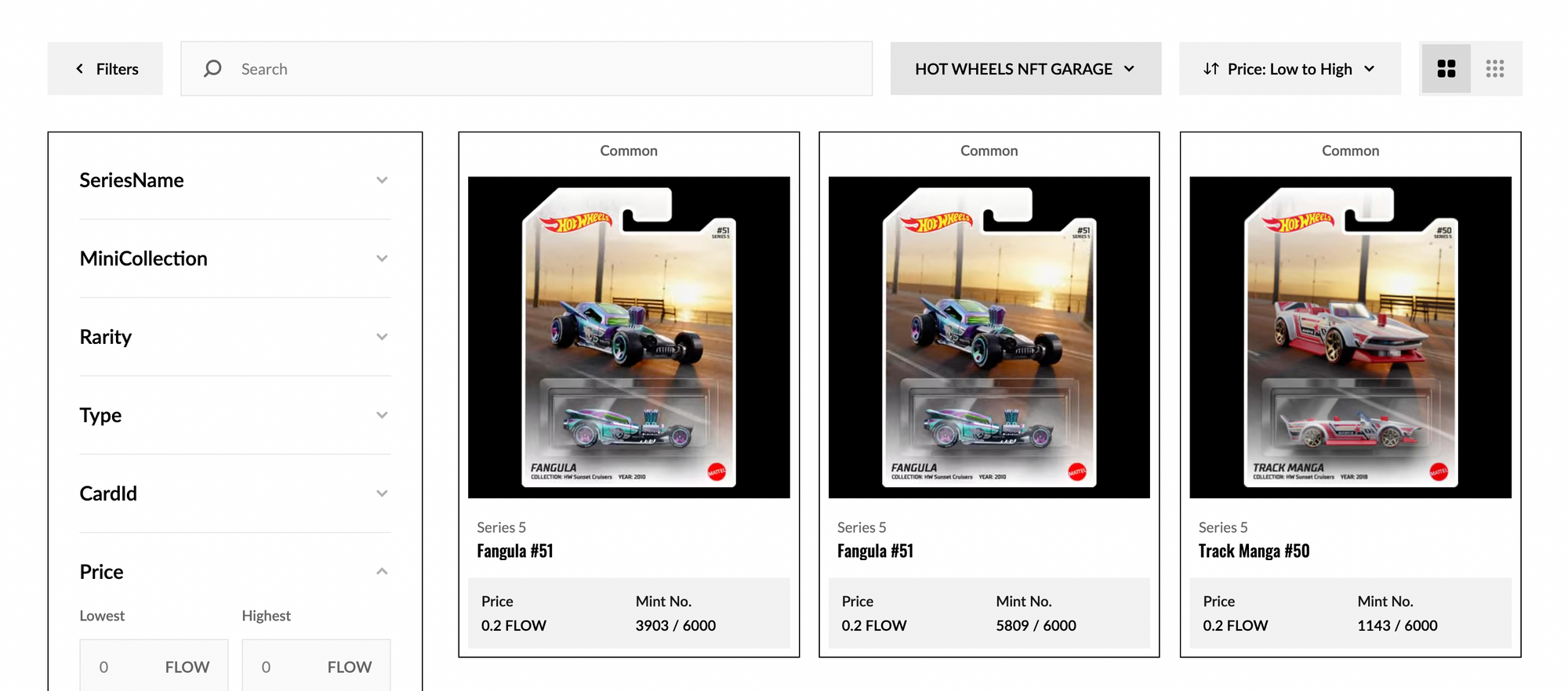 You can also expand your collection by trading the collectibles on Rarible-powered secondary market. Urgently need a Buick Grand National? Say no more!
Series 1-5: Quick summary
Series 1 featured 12 classic Hot Wheels cars, including the Deora II, Twin Mill, and Bone Shaker.
Series 2 focused on Hot Wheels cars inspired by real-world vehicles, such as the Bugatti Chiron and the Lamborghini Sián FKP 37.
Series 3 celebrated the 50th anniversary of Hot Wheels with a variety of retro-inspired cars.
Series 4 was the first to be hosted on the Flow blockchain, featuring real-life cars including the McLaren P1.
Series 5 features future-facing cars like the Aston Martin Vulcan.
In addition to the regular seasons, Hot Wheels has also released special feature drops, such as the NFT Garage and the Fast & Furious collaborative collection featuring Dominic Toretto's legendary 1970 Dodge Charger and other iconic cars from the movie franchise, all of which sold out in under 5 minutes.
What will Series 6 bring?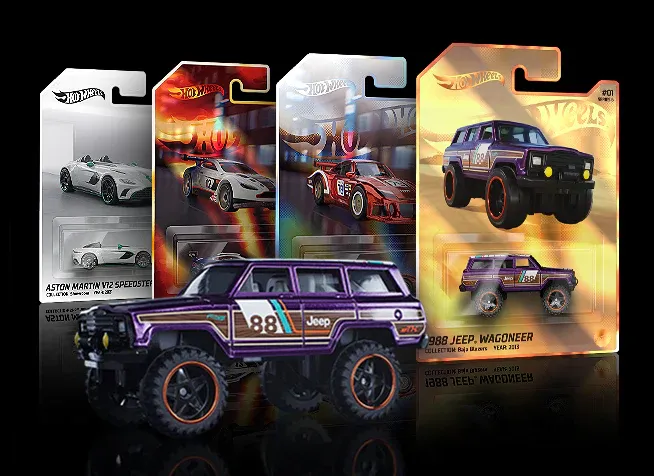 Mattel recently announced Hot Wheels NFT Garage Series 6. While there's not a ton of official info, the series is confirmed to feature a new type pack ($80) which guarantees you an extraordinary die-cast car along the standard one ($25), and include rarities like a 1988 Jeep Wagoneer and an Aston Martin V12 Speedster.
The countdown to Series 6 launch is now live on the Mattel website, and, looking at recent Hot Wheels drops, it is likely to sell out quick. Don't worry about missing it, though—once Series 6 is live, you'll be able to find NFTs from it on the secondary marketplace (just click on the dropdown menu and select the Series you need).
Strap in and get ready!