🚅
TL;DR:
• Animoca Brands' NFT marketplace for their Mocaverse project is live, powered by Rarible
• The marketplace has two collections: The Mocas (Ethereum) and Realm Tickets (Polygon)
• The marketplace allows you to easily transfer your Mocas, see XP for each one and easily navigate the collection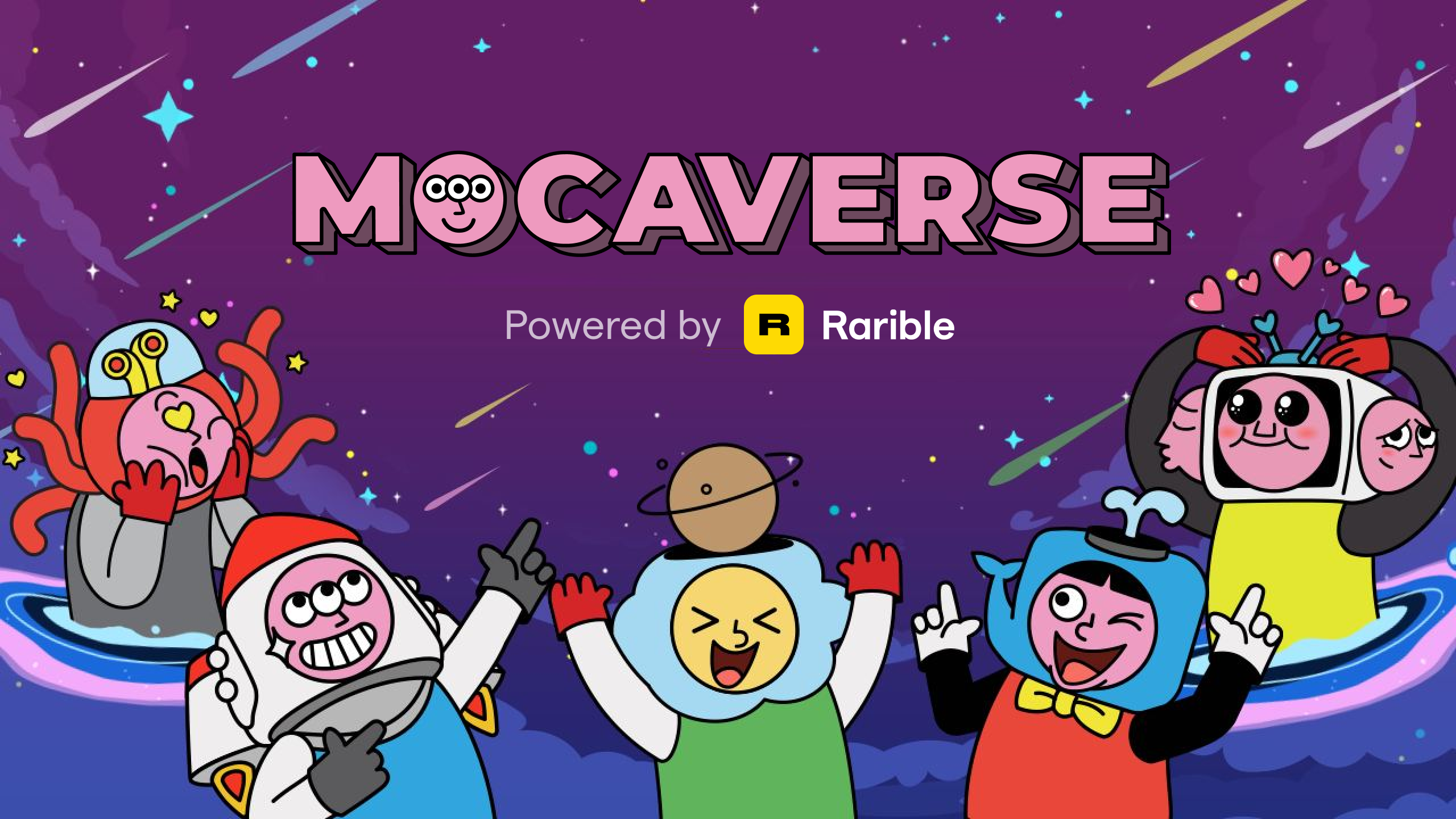 For web3 to get mainstream adoption, it needs to have real use cases and exciting brands. That's why we love to partner with brands like Mattel and Smurfs. And while those digital collectibles bring their audiences to web3, crypto-native companies take the opposite route and infuse web3-native culture into awesome experiences.
Animoca Brands is instrumental in that. They're involved with many ambitious web3 gaming projects, having launched The Sandbox metaverse and partnering with Yuga Labs on their upcoming Legends of Mara game, among many others.
That's why we've partnered with blockchain gaming pioneer Animoca Brands to build a community marketplace for the Mocaverse.
But first, what is Mocaverse?
Introducing the Mocaverse

Animoca launched Mocaverse to (in their words) "unite the Web3 community to exchange ideas, learn, connect, play games, cultivate a resilient Web3 culture, and build a better future for Web3."
Their 8888 PFP collection encapsulates this vision. In the Mocaverse, 5 Moca tribes co-exist peacefully:
Angels
Builders
Dreamers
Connectors
Neo-Capitalists
Each tribe is a perspective on web3—from the sober economic theorists to the dreamy idealists—and illustrates the diversity that characterizes the web3 community.
Each Moca grants access to the exclusive community and can participate in a realm to play (get game passes, airdrops and in-game items), do good (contribute to social causes), build (access resources for builders) or learn (in AMAs and masterclasses).
All of these are co-created by the community—so you can contribute and join either one to help shape the Mocaverse community.
But the Mocaverse hosts not just the Mocas, but a total of two exclusive NFT collections: The Mocas on Ethereum and Realm Tickets on Polygon.
The Polygon-based Realm Tickets, on the other hand, were originally key to the "Mocalist", which meant eligibility to mint a Moca. While the Moca mint is over, the Realm Tickets still give occasional access to selected experiences and present a lower-priced entry point into the Mocaverse.

Surfing the Mocaverse

We believe that the future of web3 is defined by innovative brands that create unparalleled community engagement. The Mocaverse has a unique way of engaging holders, which makes us especially proud of partnering with them.
To help Moca owners get the most out of the marketplace, it supports:
Moca XP points, which each Moca accrues through staking, DAO contributions or community activity. You can see XP points for each listed Moca.
Besides ETH, you can trade in $APE, $SAND, $PROS, $REVV, $GMEE and $EDU. Please keep in mind that the current version of the marketplace only allows you to buy NFTs using the same currency as they're listed in.
A transfer feature to make moving your Mocas around much easier (soon to be added to all Rarible-powered marketplaces).
Advanced search to enable you to find a favorite Moca you love faster! Want to get a Moca holding DYOR sign? Just type in "DYOR" into the search bar. Want to see all Mocas with the tie-dye background? You know what to do.
And because we want to lower the barrier to entry for web3, the marketplace has no fees of its own.
Ultimately, we hope this marketplace helps foster a unified community. The Mocaverse celebrates unity as the foundation of a thriving ecosystem, a philosophy we support and are happy to partner with!
If you want to pick up your first Moca or grow your collection, head over to the marketplace now!