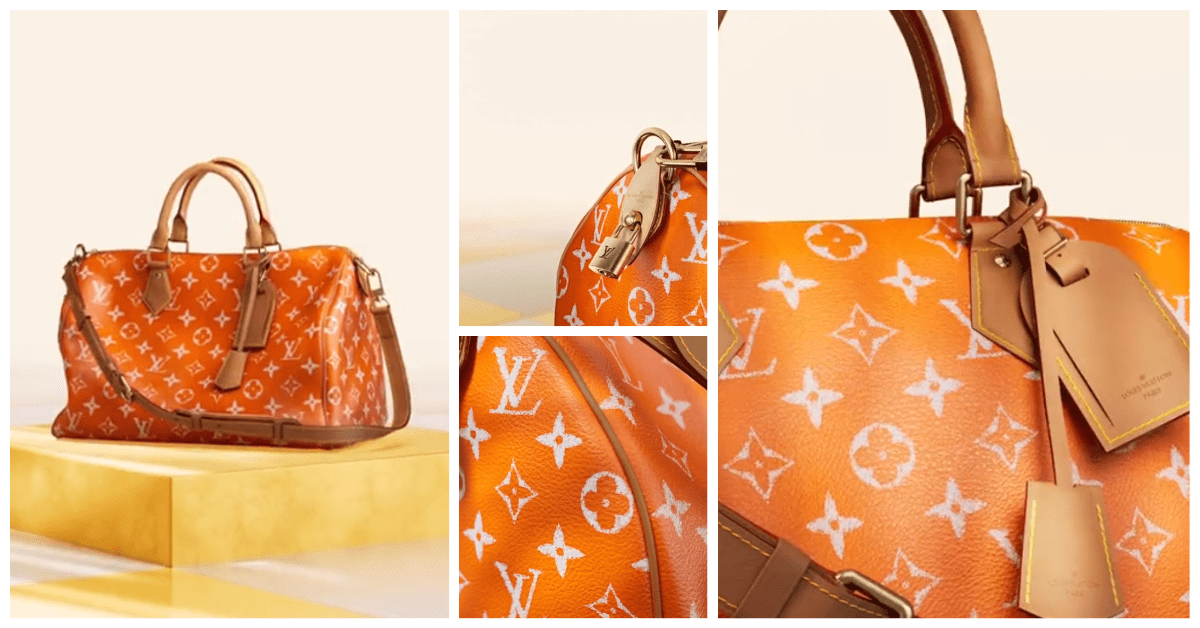 Exclusive Digital Collectible for VIA Treasure Trunk Holders
In the rapidly evolving landscape of non-fungible tokens (NFTs), where digital assets have taken the art world by storm, luxury brands have found a powerful vessel to captivate audiences and redefine the concept of ownership. The marriage of luxury and NFTs brings together craftsmanship, exclusivity, and the allure of coveted brands, elevating the digital collectibles space to new heights. Leading the charge is the iconic fashion house Louis Vuitton, which has unveiled its first-ever digital collectible exclusively for VIA Treasure Trunk owners. This groundbreaking release showcases the brand's commitment to embracing the future of art, fashion, and technology, while offering collectors a unique blend of heritage and innovation. Join us as we delve into the world of luxury NFTs and explore how these digital treasures are reshaping the boundaries of ownership and self-expression.
Louis Vuitton, the renowned luxury fashion brand, has made a groundbreaking move by launching its first-ever digital collectible exclusively for VIA Treasure Trunk owners. This exciting release comes in the form of a revamped version of the iconic Speedy 40 bag, designed in collaboration with the multi-talented Pharrell Williams.
Today we launch the 1st digital collectible designed by @Pharrell for Louis Vuitton

(1/6) pic.twitter.com/IpxYEbIw39

— metaversboi.eth (@metaversboi) July 17, 2023
Speedy 40 by Pharrell Williams
Dubbed the "Speedy 40 VIA Pharrell Williams," this limited edition digital collectible pays homage to Louis Vuitton's longstanding legacy of exceptional craftsmanship, tracing back to its inception in 1930. Embracing the cutting-edge world of digital assets, Louis Vuitton caters to the growing interest in collectibles within the blockchain community.
For those lucky enough to own this digital treasure, an added bonus awaits. In January 2024, owners will have the opportunity to claim a physical twin version of the collectible. It's important to note that physical redemption can only occur during this specific claim window and not at any other time in the future.
Pharrell Williams created 5 color variations for this speedy, and the other 4 were all sold out in 48 hours. This orange variation is therefore only available to owners of the associated digital collectible: the VIA Speedy 40. – metaversboi.eth head of NFTs at LV
Unlike the VIA Treasure Trunks themselves, which are non-transferable, this digital collectible breaks the mold. It can be traded and transferred between owners, granting them an unprecedented level of flexibility and utility. This unique feature opens up new possibilities for collectors and enthusiasts to engage with and enjoy their prized possessions in an ever-evolving digital landscape.
Let's take a look at the initial numbers since the release. In just a single day, 21 Speedy 40 VIA Pharrell Williams Trunks have been claimed by eager collectors. Among these early adopters, only one has chosen to list their digital treasure for sale, with a floor price set at 15 ETH. As of now, no secondary trading activity has taken place, leaving the market ripe with potential opportunities for those seeking to acquire this extraordinary piece of digital art.
Louis Vuitton's foray into the digital collectibles space marks a significant milestone in the intersection of luxury fashion and blockchain technology. By embracing the digital realm, the brand pioneers a new era of ownership and collectability, captivating the hearts and imaginations of enthusiasts worldwide. As the market evolves and more innovations emerge, it will be fascinating to witness the continued fusion of art, fashion, and technology in this captivating realm of digital collectibles.
The post Luxury NFTs: Louis Vuitton Breaks New Ground with Speedy 40 Bag by Pharrell appeared first on NFT CULTURE.