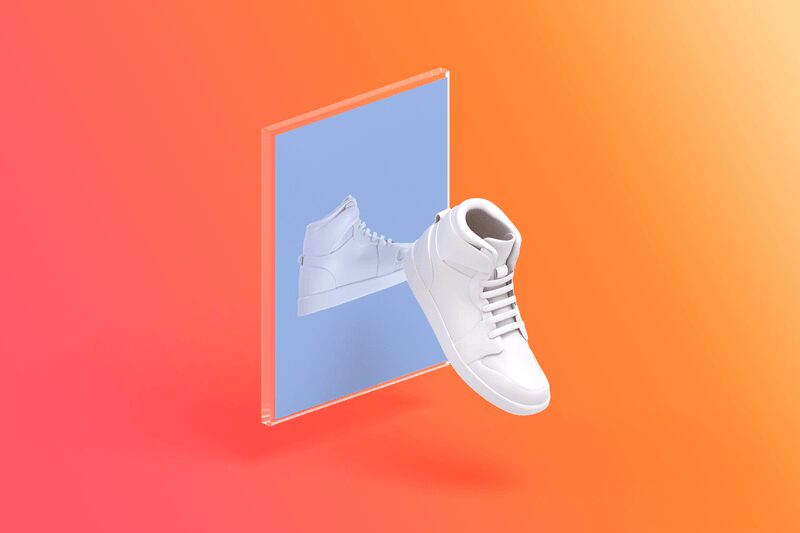 In the dynamic realm of NFTs, a revolutionary concept has been gaining substantial traction—redeemable NFTs. These unique tokens have quickly found their place in fashion, gaming, PFPs, and other domains, offering creators a means to fuse art with utility and experiences. However, their journey so far has been hindered by a lack of universally embraced standards or user interface conventions. This has resulted in creators building custom, often isolated experiences, leading to limited discoverability and usability.
OpenSea, a key player at the intersection of art, technology, and blockchain, has stepped forward with an innovative solution. They are introducing an open standard for redeemable NFTs, encompassing both on-chain (NFT to NFT) and off-chain (NFT to goods, services, or experiences) varieties. This monumental move aims to simplify the creation, discovery, exchange, and redemption of these NFTs directly within the OpenSea platform.
Redeemables are one of the most exciting use cases of NFT technology— but they lack a standard. So we're publishing ERC-7496, ERC-7498, SIP-14, and SIP-15 for redeemables and working with the community to ensure they fit the ecosystem's needs.

Read more: https://t.co/XbgpUVMsnk

— OpenSea (@opensea) August 28, 2023
What are redeemable NFTs?
At their core, redeemable NFTs hold intrinsic value or utility that can be "redeemed" to acquire another item, whether on-chain or off-chain. These tokens empower creators to establish stronger bonds with their communities, enabling more immersive membership experiences while unlocking fresh applications of web3 technology. Notable instances of redeemable NFTs include GutterMelo by PUMA x Gutter Cat Gang, the Invisible Friends Physical Collectible, and Creature World's Crowd Phase 3.
Traditionally, redeemables necessitated the burning of the original NFT to acquire the new item, be it an off-chain good or an on-chain NFT. However, OpenSea's groundbreaking standard and user experience transcend this conventional approach through the introduction of trait redemption.
The Novel Redeemables Standard
OpenSea is taking a proactive approach by introducing two Ethereum Requests for Comment (ERC-7496 and ERC-7498) and two Seaport Improvement Proposals (SIP-14 and SIP-15) to invigorate the redeemable ecosystem. In the coming weeks, they plan to collaborate with developers and creators, actively seeking feedback to ensure that the standard aligns with the ecosystem's requirements. If you're interested in contributing to the shaping of this standard or wish to partner with OpenSea for innovative redeemable use cases, you can reach out to them.
This launch is only the beginning. OpenSea plans to roll out additional product initiatives built upon this standard, facilitating various redeemable NFT use cases. These initiatives include self-serve tools that streamline the journey from a creator's idea to a live project.
OpenSea's Redeemables Roadmap
Over the next few months, OpenSea has a series of transformative initiatives lined up to support creators and developers in crafting exceptional redeemable NFT projects:
Milestone 1 (Today): An Open Standard
OpenSea's first step is to share the open-sourced redeemables standards they've meticulously developed. They welcome technical feedback from the community and invite creators and partners to collaborate on forthcoming releases of redeemable use cases within OpenSea. Although the creation of redeemable experiences isn't publicly available yet, OpenSea has unveiled a public proof of concept to provide a glimpse of the experience.
Milestone 2: On-chain Redeemables & Trait Redemptions
Next, OpenSea is poised to introduce on-chain redeemable support for creators on their platform. Creators will have the ability to "attach" redeemables to their collections using user-friendly self-serve tools, making these redeemables easily discoverable and actionable on OpenSea. Buyers will gain insights into an NFT's redemption history and available redeemables, with notifications about new redeemables for held NFTs.
Additionally, OpenSea is expanding the design landscape of redeemables with the introduction of "trait redemptions." In this model, users can redeem without burning the NFT. Instead, the redemption process alters one of the traits of the item. This approach enables users to retain NFTs in their wallets even after redemption, supporting multiple redeemables without burning the original NFT.
Milestone 3: Off-chain Redeemables
Recognizing the demand for "off-chain" redemptions (such as physical merchandise, tickets, and events), OpenSea is extending on-chain redemption standards. This enhancement will make it more seamless for creators to link out to off-chain redemption experiences outside of OpenSea, while maintaining redemption tracking on-chain through traits or burning. OpenSea is also exploring partnerships to enable no-code solutions for off-chain redemptions in various verticals.
OpenSea's mission with these developments is to open the door to a plethora of innovative redeemable NFT use cases. By democratizing access to cutting-edge NFT functionality, they are shaping a platform that caters to creators' ingenuity and user-friendly experiences for millions.
In conclusion, OpenSea's groundbreaking standard for redeemable NFTs paves the way for a new era of creative possibilities. Their commitment to open standards, user-friendly interfaces, and community collaboration is set to redefine the NFT landscape.
TLDR: OpenSea introduces an open standard for redeemable NFTs, fostering innovation in fashion, gaming, and more. The concept allows NFT holders to redeem on- or off-chain items, enhancing user engagement and creativity. OpenSea's approach includes technical standards, self-serve tools, and trait redemptions, all aimed at simplifying the process for creators and users. Their roadmap focuses on fostering collaboration and extending redeemable experiences, both on-chain and off-chain, to a wider audience.
The post OpenSea's Pathbreaking Standard and Vision for Redeemable NFTs appeared first on NFT CULTURE.