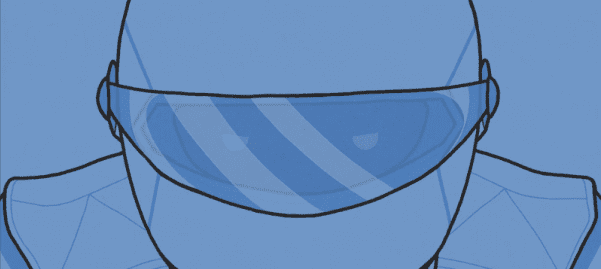 Introducing the Haas x RENGA Racing Collection: Get Closer to the Action!
Get ready for an adrenaline-pumping experience with our exclusive Haas x RENGA Racing Collection! As the Editor in Chief of NFTCulture, we understand your passion for art, technology, and innovation, and we couldn't be more thrilled to share this exciting news with you.
1) what@RENGA_inc x @HaasF1Team pic.twitter.com/PZUAxMHbyR

— 0xFastly.eth (@0xFastly) August 2, 2023
Here's a sneak peek at some of the incredible benefits awaiting lucky holders:
Win Exclusive MoneyGram Haas F1 Team Driver Firesuits: Stand a chance to get your hands on authentic and exclusive firesuits worn by the Haas F1 Team drivers.
Full-Size Replica Racing Helmets: Feel like a true racer with a full-size replica racing helmet, a must-have collectible for any motorsport enthusiast.
Experience the Racers' World: Keep a piece of history with an undersuit top from one of the MoneyGram Haas F1 Team's drivers, bringing you closer to the racers' experiences.
Virtual Meet & Greet: Connect with the talented minds behind the scenes with an immersive virtual meet and greet session.
Your Name on the VF-23 Car: Imagine seeing your name shine bright on the Haas VF-23 car during an actual race weekend, an experience you'll cherish forever.
Mini Helmet Collectible: Own a cool 1/5 scale mini helmet that showcases your passion for racing and motorsports.
NFT Displayed in Team Garage: As an NFT enthusiast, this one's for you! Your NFT photo will be displayed in the Haas team garage during a race and shared by the official team account, making you a part of the action.
Special Edition Signed Hats: Show your unwavering support for the MoneyGram Haas F1 Team with an exclusive, signed hat that stands as a symbol of your fandom.
Stay tuned for more thrilling opportunities and activations yet to be revealed, ensuring an unforgettable experience for all Haas x RENGA Racing family members.
TLDR: Haas x RENGA Racing Collection offers lucky holders a chance to win exclusive firesuits, replica racing helmets, undersuit tops, virtual meet & greet, name on the VF-23 car, mini helmet collectible, NFT displayed in the team garage, and special edition signed hats.
The post Rev Up Your Racing Experience: Haas x RENGA Racing Collection Unveiled! appeared first on NFT CULTURE.