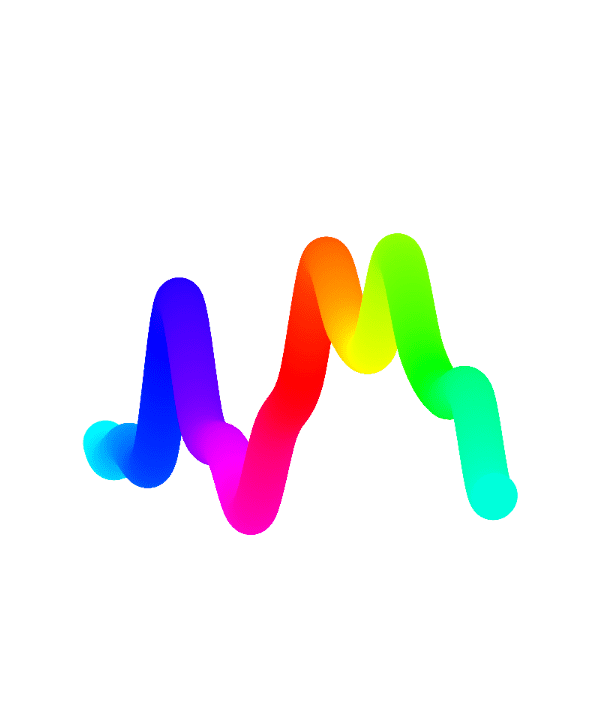 In a moment that marks the end of an extraordinary era, SnowFro, also known as Erick, is about to make history by minting the final (almost) batch of Chromie Squiggles. The air is electric with anticipation as SnowFro, an influential figure in the NFT space, prepares for this significant event. Through a heartfelt message, SnowFro conveys not only the excitement of this moment but also important warnings and reflections.
TLDR: The Minting Event The heart of SnowFro's announcement lies in the TLDR section: He's set to mint 66 fresh Squiggles at precisely 5pm CT. This act will leave only two Squiggles remaining for minting. Number 9998 carries special significance, as it will be reserved for a commemorative purpose to be revealed later. The final Squiggle, numbered 9999, holds a special fate—it's destined for LACMA.
There are zero links in this post. Please don't click on any links that might appear in the comments. Squiggle mints are not for sale. Anyone claiming otherwise is a scam. Beware of impersonators. Also sorry for always starting threads with this warning :/

TLDR: I'm minting…

— Erick / Snowfro / / LAO / #⃣ / (@ArtOnBlockchain) August 29, 2023
Reflecting on the Journey Amid nervousness about the accuracy of his calculations, SnowFro shares a reflection on the unique journey he embarked on. He discloses that this last batch of mints follows a tradition—Squiggles will be distributed to a diverse range of recipients, including artists, collectors, supporters, institutions, and his own family. Each immediate family member will receive three Squiggles, and SnowFro will also mint a few for future giveaways, symbolizing his commitment to giving back.
A Bittersweet Farewell SnowFro expresses a tinge of sadness as he acknowledges the inevitability of missing out on deserving individuals who could have received a mint. He acknowledges the difficulty of these decisions over the past year and pledges to find ways to recognize more individuals in the future. Amid the multitude of thoughts swirling in his mind, he promises to reveal more during the very last mint, hinting at a heartfelt conclusion to this chapter.
An Unforgettable Journey This farewell to Squiggles evokes a sea of emotions for SnowFro. He recognizes the extraordinary nature of this experience and the profound impact it has had on him. He extends his gratitude to everyone who supported him throughout the 1005 days of this journey, underscoring the significance of their encouragement and companionship. SnowFro looks ahead with anticipation, eager to embrace whatever the future holds.
LACMA will receive Squiggle #9999
LACMA is the Los Angeles County Museum of Art. It is the largest art museum in the western United States and is located in Los Angeles, California. LACMA has an extensive collection of over 150,000 works of art spanning a wide range of cultures, time periods, and artistic styles. The museum's collection includes everything from ancient and traditional art to contemporary and modern pieces.
LACMA's campus is comprised of multiple buildings, including the iconic "Urban Light" installation, which features a grove of restored street lamps from the 1920s and 1930s. The museum's diverse collection includes art from different parts of the world, including Asia, Africa, the Americas, and Europe.
LACMA is known for its efforts to engage the public through exhibitions, educational programs, and community events. It has been an important cultural institution in Los Angeles since its founding in 1965, attracting both local residents and visitors from around the world.
The post SnowFro Concludes an Era with the Final Chromie Squiggles Minting appeared first on NFT CULTURE.