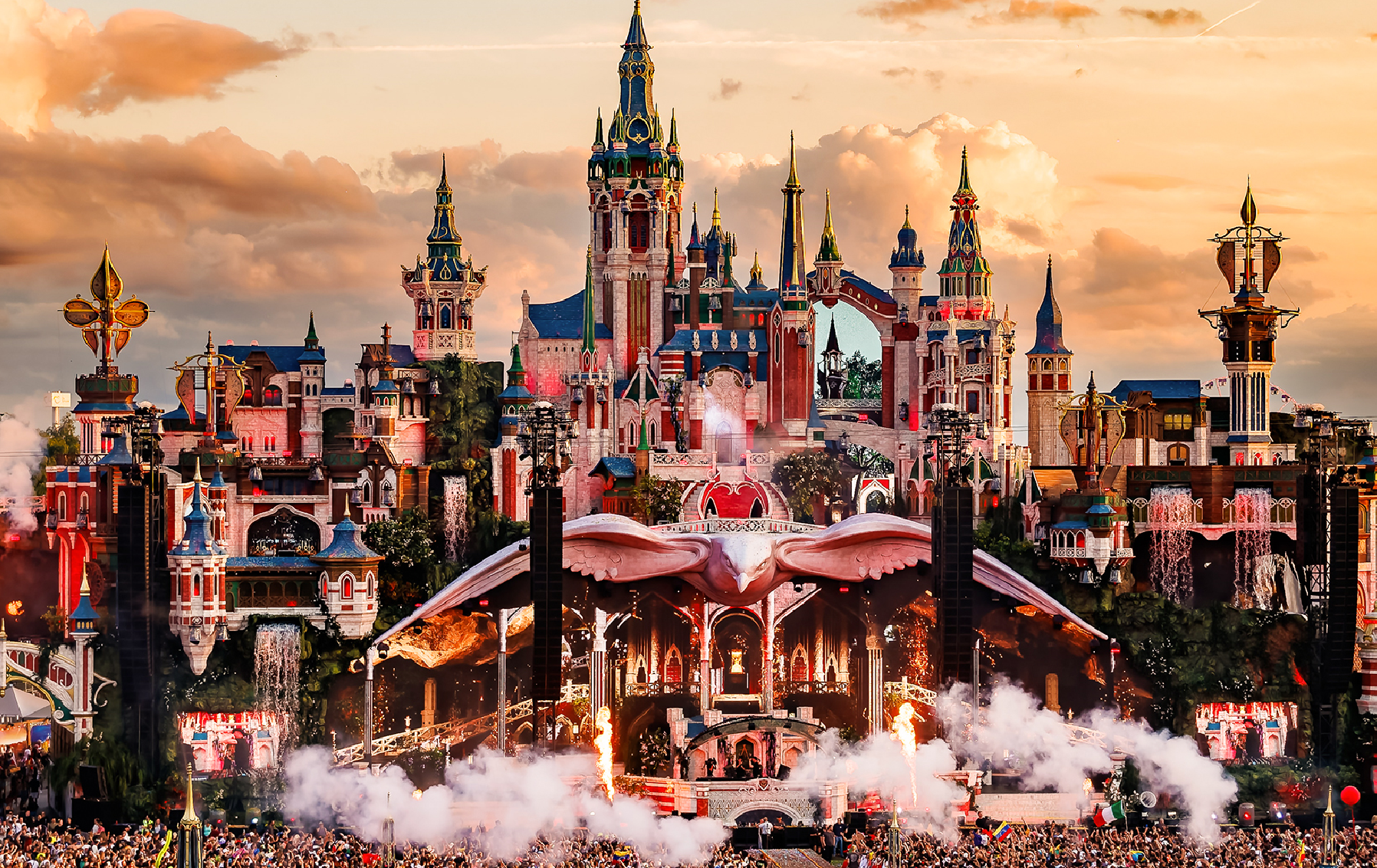 In the burgeoning landscape of blockchain and Web3, few have managed to harmonize technology and experiential moments as effectively as Tomorrowland. With a remarkable $2.2 million revenue from its NFT sales, Tomorrowland has not only demonstrated a tangible economic impact but also showcased the immense potential of NFTs to redefine fan engagement and experience.
Tomorrowland actually did web3 the right way. It generated $2.2M in revenue from its NFT sales. Which is a big win in this market. But most importantly the collectors are happy. They got early access to the show among other utility. First I heard of this. Just saw it in the news. pic.twitter.com/q2O3ogykAF

— Beanie (@beaniemaxi) August 26, 2023
A New Era in Festival Participation
Gone are the days when Tomorrowland's magic ceased post the festival's culmination. The 2023 edition, which wrapped up on July 30th, has continued to reverberate its influence on both the attendees and the wider marketing ecosystem. Pioneering this ongoing engagement is the festival's foray into NFTs, which more than being mere digital artifacts, have become instruments of amplified fan interactions.
Beyond Digital Art: An Experience Augmented
Tomorrowland's NFTs transcend the conventional. Beyond digital artistry, they provide an enhanced sense of ownership and agency to the festival's ardent followers. These digital tokens aren't just collectibles; they're keys to a plethora of exclusive experiences. From granting early-bird access to electrifying performances to reserving pre-sale tickets, and fostering unparalleled interactions, these NFTs are a passport to a universe of perks. Add to this the automatic entry into multiple partnerships, and it's evident why Tomorrowland's NFTs are heralded as an all-season win.
Stoking the Fires of Fandom: The Tomorrowland Phenomenon
The allure of Tomorrowland's NFTs has been nothing short of magnetic. The festival, renowned for its scintillating ambiance, has witnessed its NFT collection grow exponentially, drawing in a legion of super-fans. This tenfold expansion not only underscores the appeal of exclusive benefits but also highlights the convenience and accessibility ushered in by these digital tokens.
However, the NFT wave isn't exclusive to Tomorrowland. Other notable festivals like Unum Festival, EXIT Festival, and Bamboozle are also leveraging NFTs to supercharge fan experiences. With such an overwhelming response from fans, it's evident that NFTs are here to revolutionize the festival arena.
Bridging Realms: Festivals of the Future
As NFT-driven strategies become more mainstream, the very definition of a festival is evolving. Attendees are no longer confined by temporal or spatial boundaries. Instead, they are embarking on immersive journeys, facilitated by innovative engagements that stretch beyond the tangible realm.
TLDR: Tomorrowland successfully generated $2.2M from its NFT sales, offering fans exclusive experiences like early access to shows. Their NFTs redefine festival-goers' experiences, emphasizing ownership and unique interactions. The festival's NFT model is also being adopted by other events, underscoring the growing influence of NFTs in the entertainment sector.
The post Tomorrowland's Web3 Success: A Paradigm Shift in Festival Engagement Through NFTs appeared first on NFT CULTURE.