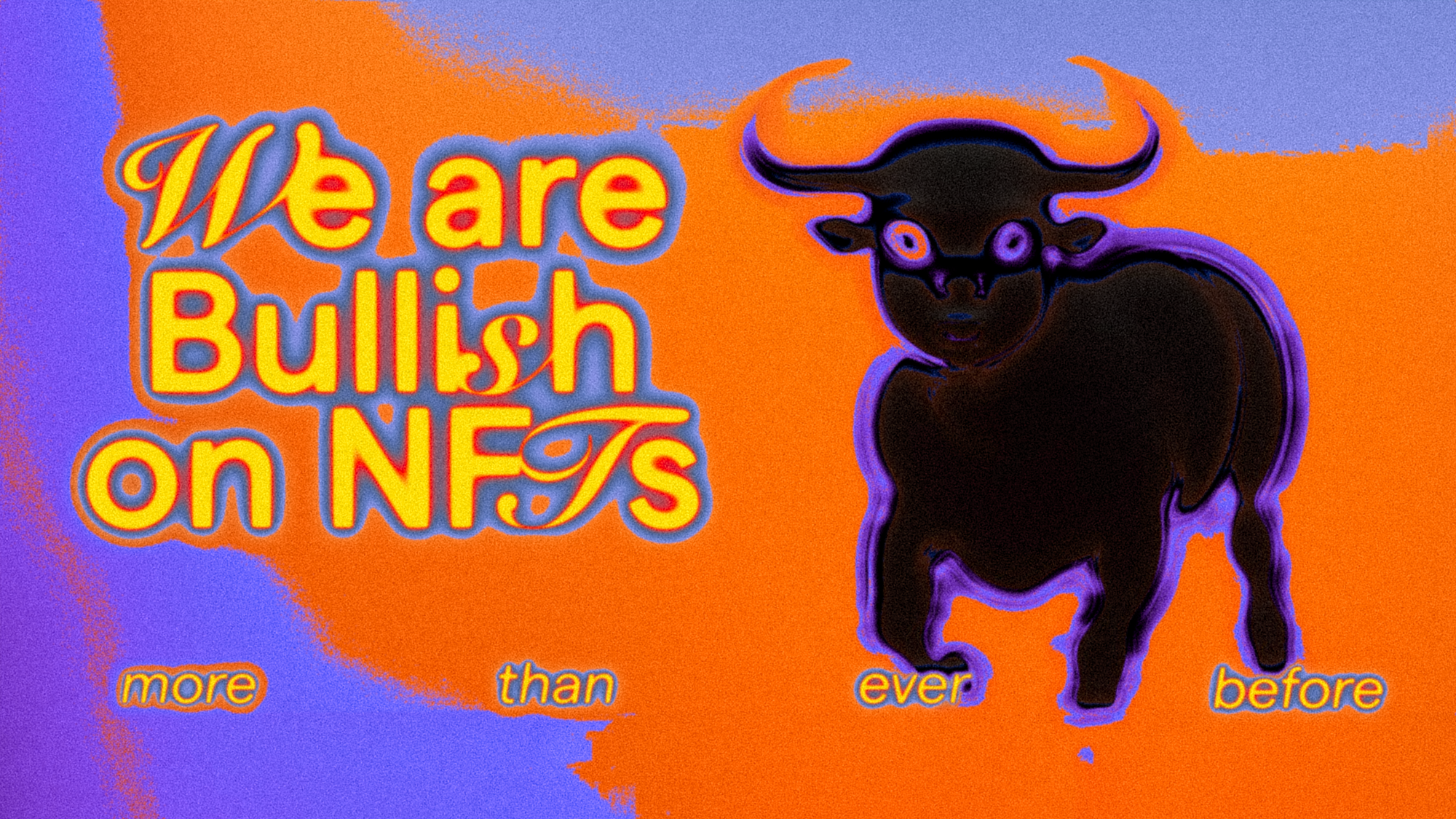 The bear market is deepening, floor prices are falling, and the number of trading wallets is lingering at an all time low.
Many have left the space, abandoned their project or jumped on the next hype. But here at Rarible, we are more excited than ever about the future.
We believe that over the next five years, the ownership and exchange of NFTs will be as commonplace as sending an email. The majority of internet users will mint NFTs and engage with their digital wallets daily. NFTs will become the preferred method for distributing digital goods and services. Making that a reality will require mass adoption of blockchains and NFTs—millions of new users.
Who will lead the way and usher the next million people into web3? Major brands and innovative companies that create next-level online engagement for their communities.
At Rarible, we are building to bring this vision to life.
Bringing the next million people in to web3
So far, the NFT space has been limited to several hundred thousands of active users. Why? The entrance barrier has remained high due to UX, transaction prices, and gated access to many opportunities. Since the launch of CryptoPunks in 2017, growth has been incredible, but it has not yet created a sustainable, accessible and safe environment for everyone.
The only way we can level up web3 adoption is by making it easy and safe for more people to buy and trade NFTs. As the success of NBA Top Shot, Smurfs Society, Hot Wheels and many other NFTs has shown, joining a trustedbrand on this ride has already proven to be the perfect incentive for new users to embrace digital ownership.
The great news is: brands get it. Big companies are recognizing the immense potential of NFTs as community-building tools in the next-gen internet to increase loyalty, get closer to their customers, create value and new realms of engagement.
Even amidst the bear market in 2023, more brands are launching NFTs than ever before. Nike, Reddit, Amazon, Mattel, Starbucks, and Ticketmaster are just a few among the companies aiming to sell millions of NFTs to their fans and collectors.
The next stage of NFTs will be retail-focused, driven by brands bringing their communities into the fold.
Here's how Rarible is making it happen
Brands are looking for a resilient, custom solution and a trusted partner for their web3 journey.
Our decentralized, community-governed infrastructure, over 1 million loyal community members across channels, and years of partnerships with top brands makes Rarible the go-to partner for brands to thrive in the NFT space.
In the past 6 months only, Rarible partnered with top brands like Mattel (Hot Wheels, Barbie), Fox, McFarlane, Smurfs and others to create custom minting and secondary trading experiences for their communities. We helped them to generate millions of dollars in revenue and find new ways to connect with their audience, onboarding it to the borderless world of web3 in the process.
Our vision is to create a dynamic platform that empowers both established and emerging brands and creators to launch their digital products and to cultivate vibrant and sustainable communities in a fun, safe, and easy way.
Let's build! The next bull will be fun.
To be one of the projects pioneering web3 for their communities, get in touch with us here.